Octet Magic
Sunday, January 27, 2019 at 3pm
Program
| | |
| --- | --- |
| Handel/Halvorsen | Duo for Violin and Cello |
| Dvorak | Piano Quintet in A Major |
| Mendelssohn | String Octet |
Concert information
Enjoy music from 3 different musical eras. We open this concert with a work by a relatively unknown Dutch Jewish composer, Dick Kattenburg (1919-1944) who, after being hidden during the German occupation of Holland, was discovered in 1944 and sent to the Auschwitz concentration camp, where he died several months later.
Dvorak's Piano Quintet from 1887 is one of the best known of this genre. Dvorak mixes Czech folk music with delightful original melodies.
Our second half features music of Felix Mendelssohn (1809-1847) who was a brilliant German composer, pianist, organist and conductor, and one of the first significant Romantic composers of the 19th century. His famous Octet is for 4 violins, 2 violas, and 2 cellos! It is a special occasion to present 8 outstanding string players on a Pilgrim Chamber Players' music program performing this great work.
Dessert Reception gift of Catering by Michaels.
Sponsored by YEA! Highland Park
Tickets
Adult - $20
Senior - $16
Student - $8
Performers
Desirée Ruhstrat, violin | Yerim Lee, violin
Rabia Brooke, violin | Rachel Hsu, violin
Carol Cook, viola | Aurelien Pederzoli, viola
Calum Cook, cello | David Cunliffe, cello
Carol Honigberg, piano

Desirée Ruhstrat, violin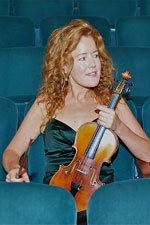 Desirée Ruhstrat made her professional debut at the age of 12 with Lukas Foss and the Milwaukee Symphony. At 16 she performed with Sir George Solti and the Chicago Symphony Orchestra. Since then she has soloed with orchestras throughout the world. As a recitalist Ms. Ruhstrat has appeared in Europe and throughout the United States including an appearance at the White House for President and Mrs. Ronald Reagan.
As a prize-winning violinist she was the youngest winner of Switzerland's Tibor Varga International Competition and won first prize at the National Young Musicians Debut Competition. Desirée Ruhstrat's distinguished career as a chamber musician includes performances throughout the U.S. as a member of the Lincoln Trio including annual concerts at the Ravinia Festival, Dame Myra Hess Memorial Concert Series and many others. Festival appearances include the Aspen Music Festival, Peninsula Music Festival, Utah Music Festival and the ARIA International Summer Academy where she also served on the faculty. Ms. Ruhstrat is a graduate of the Curtis Institute of Music. She records for Cedille Records and is a founding member of the Lincoln Trio.
Yerim Lee, violin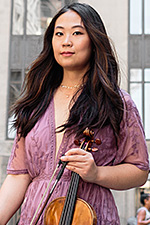 Yerim Lee, a native of Seoul, South Korea began studying violin at the age of eight and is now a passionate solo, chamber, and orchestral performer. Growing up in Philadelphia, she has performed as a soloist with Temple University Orchestra, Indiana University Orchestra, Northwestern University Philharmonia, and various orchestras in the Pennsylvania/New Jersey regions. She has held concertmaster positions in the Indiana University Orchestras, Northwestern Symphony Orchestra, and played as a member in surrounding regional orchestras such as Evansville Symphony, Columbus Symphony, and Richmond Symphony.
In addition to orchestra performance, Ms. Lee also enjoys playing in chamber groups. She has collaborated and coached under members of the Pacifica Quartet, Dover Quartet, Ying Quartet, Eric Kim, and Jorja Fleezanis.
Ms. Lee holds a Bachelors in Music Performance from Indiana University with Jaime Laredo and Alexander Kerr, a Performance Diploma in Solo Performance with Kevork Mardirossian, and a Masters in Violin with Desiree Ruhstrat.
Ms. Lee is currently a fellow at the Civic Orchestra of Chicago.
Known by her friends as Jamie, in her free time, she loves to cook and play with her cat, Bocal.
Rabia Brooke, violin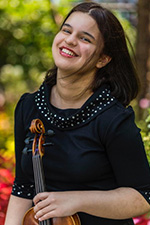 Equally at home as a solo, chamber, and orchestral player, Rabia Brooke is an award-winning Chicago-based violinist whose performance experiences span a wide range of repertoire, styles, and collaborators.
This season, Rabia joins the Peoria Symphony Orchestra at Ravinia 100 Bernstein Celebration under the baton of George Stelluto, performs at the Musique Dans la Gers in France, appearance with Rachel Barton Pine at the Buckingham, WFMT Broadcast, performs with Fifth House Ensemble in Chicago, Make Music Now Series, as well as solo violin performance in Carnegie Hall, and solo violin recitals at Curtis Hall, PianoForte Studios, Norte Ecole Hall, and Buckingham Salon Series. Last summer, she toured Central Europe with the Chicago Youth Symphony Orchestra and participated in the Curtis Summer Fest serving as concertmaster of the YASP Orchestra under the baton of Joshua Gersen of the New York Philharmonic, performed with the Formosa Quartet and Black Oak Ensemble.
Previous projects include: a European tour with Daniel Rowland for the filming of a Beethoven documentary; premiering and recording Athena Triumphant String Quartet by local award-winning composer, Stacy Garrop; performing a live solo broadcast on WFMT Introductions; performed solo and chamber works with Grammy-nominated banjoist Noam Pikelny and bluegrass band, Special Consensus for Kellogg.
Rabia is the recipient of the 2018 Musicians Club of Women Farwell Trust Award Scholarship and the 2019 Paul Vermel Young Artists Award. She has garnered accolades as Winner of the 2018 Chicago Youth Symphony Orchestra Concerto Competition, 2017 Curtis Institute Concerto Competition; First Place in 2018 Society of American Musicians Intermediate and Young Artists Competitions; First Place Overall and category Winner of the 2018 Discover MYA National Chamber Competition; 2018 Fischoff Semifinalist, First Place in 2018 American Protégé Concerto Competition; DePaul Concerto Festival Winner; 2017 Enkor International Chamber Competition and Concerto Competition (2018); First Place in 2017 Chamber Music Competition with the Chinese Fine Arts Society, among others. She serves as co-concertmaster of the Chicago Youth Symphony Orchestra and is a member of Asrai Quartet.
Passionately playing violin since the age of three, she has been honoured to study with Lei Hou of the Chicago Symphony Orchestra, Alexander Belavsky of the Lyric Opera Orchestra and perform in master classes for Daniel Rowland, Rachael Kolly d'Alba, and Ani Kavafian. Currently, she studies with and is coached by Desirée Ruhsrat of the GRAMMY-nominated Lincoln Trio.
Rachel Hsu, violin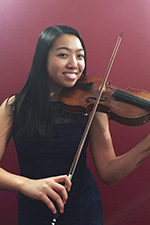 Sixteen year old Rachel Hsu attends New Trier High School where she is principal violinist of New Trier's Symphony Orchestra which has toured Italy in the past. She has been playing for 12 years and currently studies with violinist Desiree Ruhstrat. She is also a member of the Chicago Youth Symphony Orchestra and has toured China with them in 2014. She was a finalist in the CYSO Concerto Competition in 2016 and 2017 and an honorable mention winner in 2015 Walgreens National Concerto Competition. She also joined the Filarmonica Joven de Colombia along with the Lincoln Trio on their tour in Columbia S.A. led by Dante Santiago Anzolini. Besides being a prize-winning violinist, Rachel is also a prize-winning pianist and has won numerous awards.
Carol Cook, viola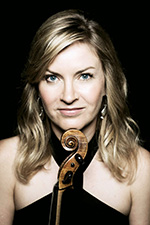 Carol Cook is the newly appointed Principal violist with the Lyric Opera of Chicago Orchestra. She also performs frequently with the Chicago Symphony Orchestra and has played with the New York Philharmonic, the London Symphony Orchestra, and as guest Principal violist with the Australian Chamber Orchestra with which she toured throughout Australia and New Zealand. Carol is a former member of the "Appalachian Waltz Trio" with Grammy Award-winner violinist Mark O'Conner. The trio toured extensively throughout the US, including performances at the Phoenix Symphony Hall, Benaroya Hall in Seattle and the 92nd St Y in New York City. They also released an album entitles "Crossing Bridges." An avid chamber musician, Carol has performed at major music festivals including La Jolla, Carmoor, and Banff. She studied first at the Guildhall School in London with David Takeno and then at the Juilliard School with Toby Appel and Hsin-Yun Huang. Carol is a native of Scotland and when she is not playing her viola she loves to golf.
Aurelien Pederzoli, viola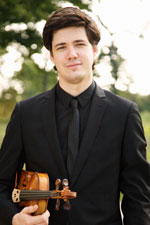 French born Aurelien's earliest musical memory is of sitting cross-legged in front of the turntable at his childhood home in Nancy, enraptured by the voice of Yehudi Menuhin as the iconic violinist narrated an audio-book on the art of the luthier. Beginning an international career as a concert soloist at age 7, Aurelien eventually made his way to the Paris Conservatoire, where he studied with Jean Lenert. Having worked under the guidance of luminaries such as Ilya Kaler, Ruggiero Ricci, Daniel Barenboim, Veda Reynolds, Jean Jacques Kantorow, Igor Ozim and Menuhin himself, Aurelien went on to study with theVermeer Quartet's first violinist Shmuel Ashkenasi, eventually graduating from DePaul University in 2006. Aurelien's true passion lies with the string quartet repertoire which he fostered as a cofounder of Anaphora before launching into a career with the Spektral Quartet. He is now Concertmaster of the Highland Park Strings and a member of the Black Oak Ensemble. When he's not tearing through the scores of Bartok and Beethoven in the practice room, Aurelien can be found composing short stories of dubious quality and in fierce chess battles with his wife, composer Sarah Ritch.
Calum Cook, cello
Calum Cook was born in Inverness, Scotland. He studied with Leonid Gorokhov at the prestigious Yehudi Menuhin School in Surrey, England, before winning a Scholarship to the Royal College of Music in London.
Calum has since enjoyed a successful and varied orchestral career, appearing as Guest Principal Cello with the Royal Philharmonic Orchestra, the Bournemouth Symphony Orchestra, the BBC National Orchestra of Wales, Orchestra of Opera North, Scottish Opera, the BBC Concert Orchestra, the BBC Scottish Symphony Orchestra and the Orchestra of Welsh National Opera. For almost a decade he was a member of Kokoro, the Bournemouth Symphony Orchestra's contemporary music ensemble, a group with which he gave many concerts and live radio broadcasts of new music.
In 2014 Calum left his full time position in the Bournemouth Symphony Orchestra to become the Principal Cello of the Lyric Opera of Chicago. Calum now appears regularly with the Chicago Symphony Orchestra and as part of the CSO's MusicNOW contemporary music series. He is now a regular member of the Rembrandt Chamber Musicians, and has also performed during the Northwestern University Winter Chamber Music series where he has recently joined the faculty.
David Cunliffe, cello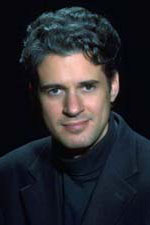 David Cunliffe began studying the cello at the age of nine in his native England. Three years later he was awarded a scholarship to the Royal College of Music in London. In 1984 Mr. Cunliffe continued his studies at the Royal Northern College of Music where he founded the Argyll String Quartet and was the recipient of the Terrance Weill and Leonard Hirsch Quartet prizes and the Lady Barbirolli Chamber Music Award. His teachers included William Pleeth and Ralph Kirshbaum among others. He completed his studies at the International Yehudi Menuhin Music Academy in Switzerland and toured with Menuhin and the Camerata Lysy. In 1995 he joined the Balanescu Quartet and toured extensively in Australia, Europe and the United States appearing frequently on radio and TV, including performances on NPR and the BBC. He served as Principal Cellist with the RNCM Chamber and Symphony Orchestra and in the BBC Philharmonic and the BBC Scottish and Royal Scottish Symphony Orchestras. Mr. Cunliffe is currently on the faculty of the Music Institute of Chicago and is the cellist of the Lincoln Trio.
Carol Honigberg, piano
artistic director of the Pilgrim Chamber Players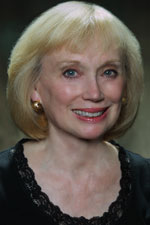 Carol Honigberg has appeared as soloist and as chamber musician throughout the United States and Europe. Recent performances with orchestra include Haydn's Concerto for Violin, Piano, and Strings, Beethoven's Triple Concerto, the Shostakovich Piano Concerto No. 2, and the Two-Piano Concerto by Poulenc. She gave her New York recital debut in Alice Tully Hall of Lincoln Center. She has appeared as soloist with the Grant Park Orchestra in Chicago and appears regularly on programs live on radio WFMT. She has recently participated in summer festivals in Ceret, France, and Sun Valley, Idaho, has performed on the Chopin Festival in Washington, DC, and participated in the Chamber Music series from the US Holocaust Memorial Museum in Washington, DC. She recently gave a duo recital with violinist Judith Aller at the Los Angeles County Museum of Art which was broadcast live on radio.
Carol Honigberg has recorded the Barber Piano Concerto and Piano Sonata for Musical Heritage Society, the Rhapsody in Blue in the solo piano version for Pavane Records in Belgium, the Beethoven Sonatas and Variations for cello and piano, and Chopin's music for cello and piano with cellist Steven Honigberg on the Albany label. She also performs on the series "Darkness & Light," music from the US Holocaust Memorial Museum. She recently recorded for Albany Records a selection of chamber music by Donald Draganski for winds and piano, performed by the Pilgrim Chamber Players, of which she is Artistic Director.
She is a former faculty member of Roosevelt University in Chicago and presently teaches at the Music Institute of Chicago, Lake Forest Campus. She received her Masters of Music degree from Northwestern University. Her teachers have included Rudolph Ganz and Gui Mombeaerts. She also studied with Marguerite Long in France.
Carol Honigberg received the 2009 City of Highland Park Mayor's Award for the Arts for her role as Artistic Director of the Pilgrim Chamber Players.